Cargo Net Lashing is needed when constantly changing loads and tight delivery deadlines have become everyday occurrences in transport logistics. In order to nevertheless permit the risk-free transport of goods, SpanSet Cargo Net Lashing net kits offer a perfect solution for effective load securing for a wide variety of vehicles types and goods.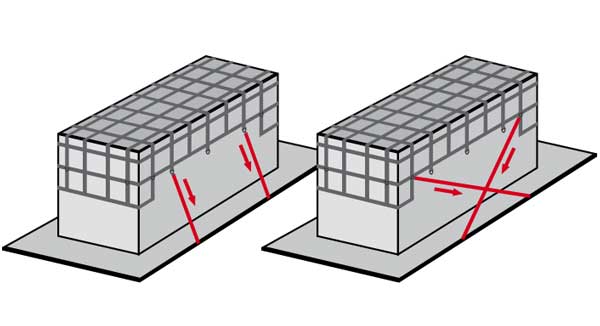 Whether in use in cars, minivans, vans or trucks, load control nets protects both passengers and the cargo and – in contrast to conventional protective netting – provides the stable and secure transportation of a wide variety of goods. The optional use of different lashing procedures, size changes that are easy
to implement due to supplemental nets, as well as versions with differently sized meshes offer perfect adaptation to the cargo. This guarantees not only that heavy and bulky loads safely reach their destination, but also that the transport spaces are used optimally even with different goods. You can have a
handle on any load at any time – quickly, without any tools, and optionally supplemented by matching accessories, such as SpanSet Grip antislip mats or the robust long-edge bumper for the necessary dimensional stability. Due to certified safety, precise identification of the nets and top-quality workmanship in every single part, Cargo Net Lashing kits stand for durability and quality.